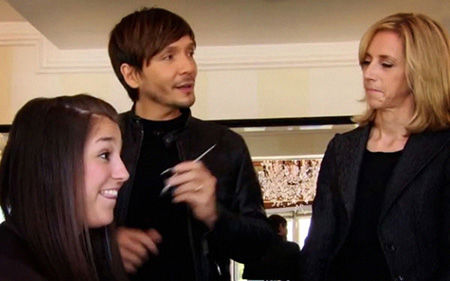 Ken Paves
Ken allows a Biggest Loser contestant to "wield his very favorite pair of scissors" for a great cause!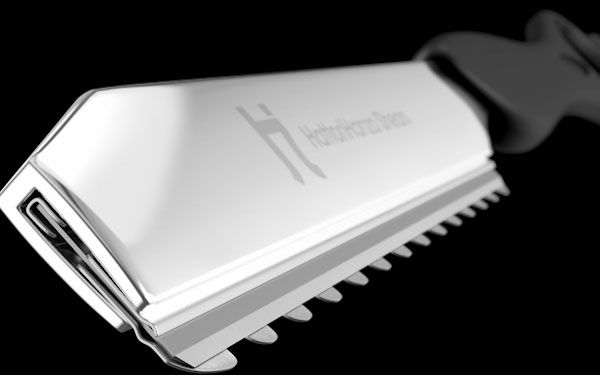 Razors & Blades
The quintessential tool for unleashing your
ultimate creative potential.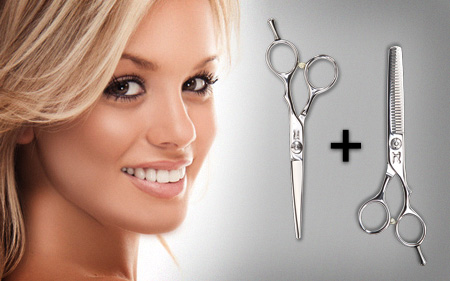 Promotions
Multi-shear discount up to $450!
Pay in full and save 10%
Trade in your used shears!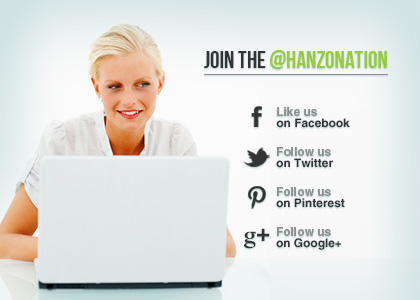 Hattori Hanzo Shears
Our aim at Hattori Hanzo Shears is to provide you with the best
professional japanese shears
(
hair scissors
) in the world. Our blades are computer engineered and hand finished with the finest Japanese steel. We have created the perfect mix of alloys, which allow the shears to hold their edge while maintaining silky smooth operation. Our
payment programs
make owning such a high quality shear more
affordable
than ever!
Every Hattori Hanzo are certified
Japanese hair shears
, and comes with a lifetime warranty against manufactures defect! We pride ourselves with unmatched customer service. The great variety of hair cutting scissors / shears available here are
Small Shears
,
Medium Shears
,
Long Shears,
Swivel Shears
,
Thinning Shears
,
Blending shears
,
Texturizing shears
,
Slide-Cutting Shears
,
Dry Cutting Shears
,
Chunking Shears
, and more…
Find out why everyday more stylists are choosing to use Hattori Hanzo Shears over any other.
Schedule a Demo Day
with one of our customer service reps and your entire salon can spend all day trying out new shears with no obligation!
Professional Hair Shears & Hair Cutting Scissors
Hattori Hanzo Shears is a
Japanese brand
and has been a top choice in the high-end
japanese scissor market
for the past 5 years. All of our hair scissors are
Japanese Convex-edged
and made from SUS-440C to V10-Gold Japanese Stainless steel with a Rockwell hardness between 60 to 63. This hardness is perfect for honing the sharpest edge and most durable for heavy professional workloads. We believe Hattori Hanzo has the most complete choice and variety of
hair cutting scissors
and hair thinning shears for the professional hair stylist than any other hair scissor in the world. We work very hard to provide every choice of hair scissors needed for all hair stylists to achieve any cut or style they require.
Japanese Hair Shears
If you are left handed or right handed we offer choice and variety for even the most discerning eye. From the best double
Swivel hair-cutting scissor
on the market, to the classic HH2 for
left handed stylists
, to the mind blowing HH1
dry slide cutting shear
. All of our shears are ergonomically designed for comfort and ease of use with the professional stylist in mind.
All
Hattori Hanzo Shears
are carefully manufactured by highly skilled artisans and finished by hand and the difference in the smoothness of our
shears
can be felt. We have a rigid quality assurance model to make sure each pair of scissors is carefully and personally inspected twice, before shipping to our valued clients. We are the only shear company in the world that allows stylists to try before they buy, and offers the only true lifetime guarantee. Part of our mission statement says,
"If you don't love our shears, we don't want you to have them!"
We stand behind this belief everyday by allowing stylists all over the United States try our shears for
30 days with no obligation
.
Our hair cutting shears range in size from a 5.0" detail shear, to a massive 8.5" barber shear. We try to keep the handles of our shears uniform in order to help the professional stylists hand muscle memory. Many stylists will carry an entire collection of our shears, and they will all feel the same. From our HH9T 6 tooth
Chunking Shears
; to the HH40T 40 tooth super fine
blending shears
, to the HH8
classic shear
, they will all feel great.
Investing in high quality shears
As a stylist, your hair shears are the most important tools you own, and they will be your biggest financial investment. We make it easy to get the highest quality shears, by letting you
pay over time with ZERO interest.
We offer multi-shear discounts, and we'll even take your
old shears as trade-ins
. With proper care and maintenance, there is no reason these shears will not last you your entire career.
Whether a salon stylist or home professional, the quality of your ability to cut and style hair depends largely on the sharpness of your blades. Cheap
hair scissors
tend to be softer metal and lose their edge quickly, and thus will damage the client's hair by breaking the hair instead of cutting it (split-ends). In the long run you will have to replace a cheap shear many more times, than a high quality one. So interms of cost effectiveness there is no choice. Invest in your self, invest in your profession, invest in
Hattori Hanzo shears
today!