In

shear

ance™
$10/mo. gets you...
4 sharpenings for any combination of shears — $156 value.
Exclusive access to cutting education & special events.
Peace of mind. If your shears are lost, stolen or damaged we'll replace them.
$100 toward your next shear purchase.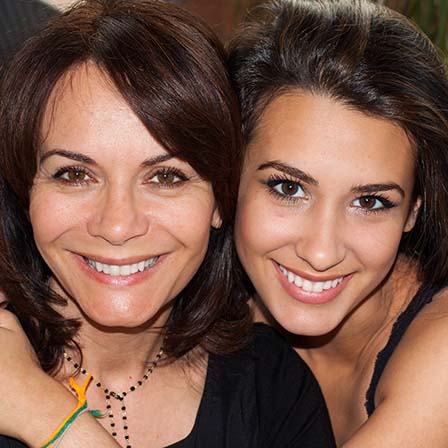 "The tips of my shears were broken when a coworker accidentally knocked them off my station. I called my Hanzo rep and got the same shears back for a small replacement cost. The StaySharp program was a life saver!"
—Gabby Ellis, Stylist
The Fine Print
The Stay Sharp Program is a 12 month service contract for $120.00, paid over 12 equal payments of $10. No cancellations prior to completion of the service agreement.
Monthly payments are all processed on the 5th of each month. The Program auto-renews every year unless canceled by you the customer before the next payment date.
Four sharpenings, a $156 value, are automatically credited to your account at the initiation of the Program and upon subsequent auto-renewal of the contract. Hattori Hanzo Shears will sharpen any brand of shear for the service contract.
After 12 months and upon completion of payment terms, a $100 credit will be issued to the account. This $100 credit will be good towards a new Hattori Hanzo Shear Purchase and not valid towards and other products, or in combination with any other discounts or promotions. Only one valid credit per order. Such credit must be used within 45 days of the date the credit is issued. The credit may gifted to another person who must also use the credit within 45 days from the original date of issuance.
The Stay Sharp Inshearance™ Warranty is an added benefit only for original Hattori Hanzo Shear owners that maintain proof of purchase. Original Hattori Hanzo Shear owners can submit a replacement request for lost, stolen or damaged shears. LOST OR STOLEN SHEARS: Only one claim for lost or stolen shears may be submitted per year. A $150 replacement cost per lost or stolen shear will be charged to the customer prior to shipment of any replacement shears. DAMAGED SHEARS: Only two claims for damaged shears may be submitted per year. The damaged shear must be sent to Hattori Hanzo for inspection before a claim can be approved. Once approved, a $150 replacement cost per shear will be charged to the customer prior to shipment of any replacement shear.
All replacement shears will be like kind and quality. No other products or accessories are covered under the program. Hattori Hanzo Shears reserves the right to deny any claim and to fully investigate any claim of lost, stolen or damaged shears.
Whether it's the cover of Vogue, New York Fashion week, or Back Stage on Broadway you will find our shears going to work, making the world we live in a more beautiful place.

3941 Park Drive, Suite 20-446
El Dorado Hills, CA 95762
Copyright© 2017 Hattori Hanzo Shears, Inc.